Things to do in/near San Diego...

The 100-acre (40-hectare) San Diego Zoo is home to more than 3,500 rare and endangered animals representing more than 650 species and subspecies, and a prominent botanical collection with more than 700,000 exotic plants. It is located just north of downtown San Diego in Balboa Park.

Balboa Park is a 1,200-acre (490 ha) urban cultural park in San Diego, California, United States. In addition to open space areas, natural vegetation zones, green belts, gardens, and walking paths, it contains museums, several theaters, and the world-famous San Diego Zoo. There are also many recreational facilities and several gift shops and restaurants within the boundaries of the park.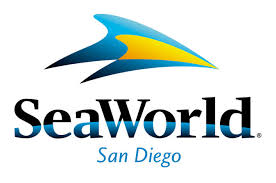 SeaWorld is an animal theme park, oceanarium, outside aquarium, and marine mammal park. San Diego is the home of the first SeaWorld park, opened on March 21, 1964.

Old Town San Diego. Five original adobes are part of the complex, which includes shops, restaurants and museums. Other historic buildings include a schoolhouse, a blacksmith shop, San Diego's first newspaper office, a cigar and pipe store, houses and gardens, and a stable with a carriage collection. There are also stores, with local artisans demonstrating their craft. There is no charge to enter the state park or any of its museums.

Del Mar, California. Since the legendary days of Hollywood's golden years, Del Mar has been the destination of choice for many a movie star as well as those with a taste for fast horses, beautiful beaches and award-winning cuisine.